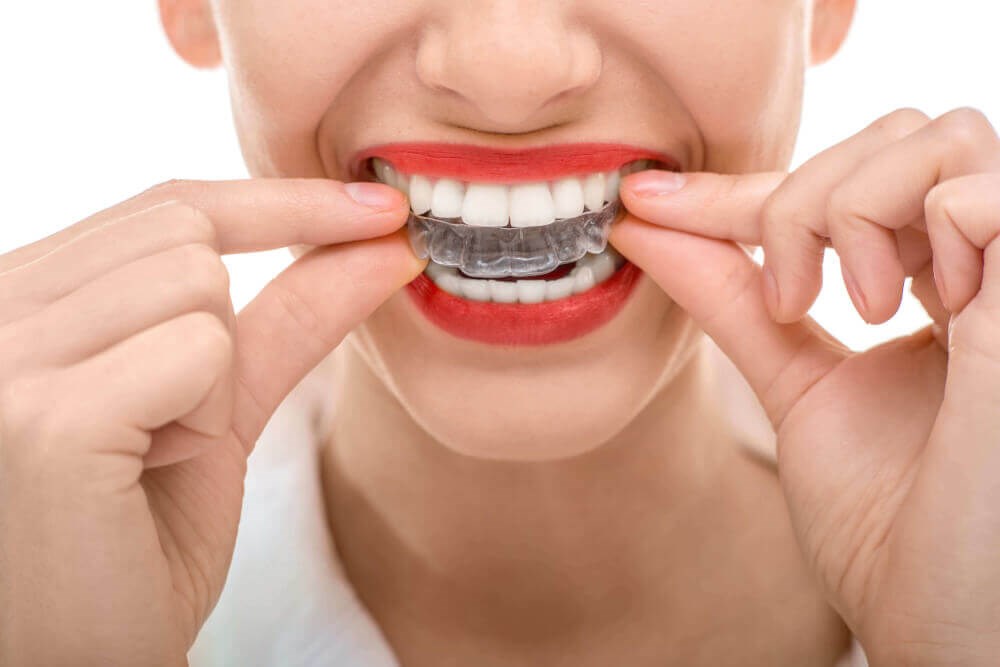 Braces are not just for those awkward teen years anymore. In fact, one in four patients seeking orthodontic care today are adults. The reason behind this shift is to fight signs of aging that can impact movement in teeth. Aside from the obvious cosmetic concerns, gradual shifts in alignment can increase gum and bone loss, tooth decay, and even contribute to headaches and jaw pain. The good news for adults is that these problems can be fixed without having an unsightly mouth full of metal.
At SEDA Dental in Pinecrest, FL, patients have a less visible choice when it comes to fixing the alignment of their teeth. ClearCorrect is an invisible aligner system that aligns teeth using a series of clear, custom-made, removable positioners that slowly readjust the teeth a little bit at a time. The end result is a beautiful smile that will make you proud to show off your pearly whites. If you are unhappy with your current bite or have teeth that are misaligned, ClearCorrect could be for you. Below is some helpful and informative information on the ClearCorrect aligner system.
Different from other aligners
When men and women in Pinecrest decide the time is right to make adjustments to their teeth, they have multiple aligner systems available that may require a bit of research in order to determine which is right for them. Today's aligner options are virtually invisible and are known for being comfortable when wearing them, unlike their metal predecessors.
Introduced in 2006 and approved by the FDA in 2009, ClearCorrect is a good choice if your teeth are crooked, out of alignment, crowded, or if you have a bad bite. ClearCorrect works in phases taking into account the individual rate of movement. There are three options available to address issues with each patient's teeth:
Limited 6 – The Limited 6 is an ideal option for minor adjustments, and includes six sets of aligners. This is the most cost-effective option.

Limited 12 – Provides a further range of treatment with 12 sets of aligners.

Unlimited – This option allows your dentist to work with as many sets of aligners as needed to adjust the teeth until the optimal results are obtained.
After each phase, SEDA Dental will check your progress so the next aligner compliments the movement of your teeth leading up to your completely corrected smile. The dental team will review the cost of this treatment with patients from start to finish so patients know up front exactly what to expect.
Safe material
Patients typically wear their ClearCorrect aligners for approximately 22 hours a day. They can rest comfortably knowing that this chemical-free plastic aligner will not pose any significant health risk while wearing for long periods of time. In fact, ClearCorrect has the seal of approval from the FDA after several years of research and trials.
They are removable
Another major advantage of ClearCorrect, unlike metal braces, is that you can remove them daily as needed. Patients enjoy the advantage of not having to worry about leftover food particles that remain lodged as with traditional braces. Yearly dental cleanings are just as thorough as they have always been. For special occasions, you have the added option to not wear your aligners, making for less awkward photo memories. At the end of each day, aligners can be cleaned with a toothbrush, toothpaste, and cool water. Your dentist will review specific care and cleaning instructions with you.
Minimal discomfort
Traditional metal braces can at times be painful and feel foreign, which is why many people seek alternatives. The good news is that ClearCorrect is basically pain-free. Free from sharp and rough edges, patients in Pinecrest, FL who chose ClearCorrect can expect a comfortable wear experience. It is normal for some patients to experience mild discomfort and sensitivity in the first couple of days of wearing. However, any type of pain and the initial speech adjustments typically fade away relatively quickly as the patient becomes used to wearing the aligners. Patients will attend follow-up appointments approximately every two weeks. During this time, the dentists at SEDA Dental of Pinecrest will check on your treatment progress and issue replacement aligners as your teeth and bite change.
Highly effective
Through studies, trials, and patient testimonials, ClearCorrect enjoys an effective track record for achieving a corrected smile. Even in more complicated-to-perfect situations, like crowding or correcting an anterior crossbite, ClearCorrect has shown to be worthy of its reputation. In fact, studies further show that this aligner is more effective in certain areas where traditional orthodontics have failed. Patients who use ClearCorrect aligners quickly realize that having straighter teeth not only makes their smile look more attractive, but it also improves their overall oral health.
Length of course
Everyone's treatment time is different. During your consultation, SEDA Dental of Pinecrest, FL will work with you to determine correction goals and determine roughly how much correction is needed. The correction rate is often based on individual metabolism, health, and physiology. Depending on the position of your teeth and the amount of correction needed, your prescribed treatment plan may last between 12 – 24 months (about eight phases of treatment). But keep in mind that timing can vary from person to person depending on the level of correction needed. It is recommended to follow your appointment schedule and continue good oral hygiene habits to ensure effective results.
As modern dentistry advances, adults are elated to learn that ClearCorrect is an available option that offers an effective and fast alternative to traditional braces. If you are interested in learning more about ClearCorrect, call to schedule your consultation today with SEDA Dental in Pinecrest, FL.