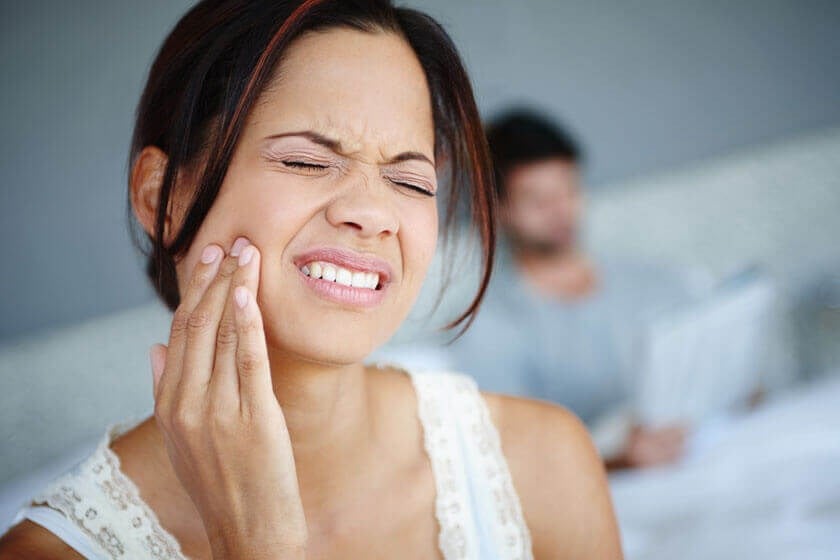 If you have been suffering from severe tooth pain, extreme temperature sensitivity, or have swelling in your jaw or gums, you may need a root canal. This very effective and common dental therapy can save even the most badly decayed tooth. Most people are not ecstatic to hear the news that they need this procedure. But, finding the right, highly-skilled dentist in Pinecrest, FL, such as a member of the team at SEDA Dental, to perform your root canal can make this entire experience no more painful than having a simple cavity filled. In fact, the pain you feel prior to having a root canal is typically far worse than the procedure itself.
A root canal, or endodontic treatment, is needed when a tooth becomes badly decayed past the enamel and then infected. This infection can elicit serious pain even when the slightest pressure is applied to the tooth. This problem is fixed by removing the nerve and inner pulp (nerves and blood vessels) of the tooth and then cleaning, sealing, and filling the inside of the tooth. This procedure treats the infected tooth but also serves as a preventive measure from the infection spreading to other teeth. Before you have a root canal, it is critical to find a qualified and reputable dentist who is able to perform this treatment. Not all dentists are able to perform root canal therapy.
The team at SEDA Dental in Pinecrest, FL provide their patients with the highest level of dental care in their state-of-the-art facility. Featuring a large variety of services, ranging from teeth whitening to the more complex root canal, SEDA Dental treats patients with the highest level of care. Our office works diligently with each patient to help put their concerns at ease. Below are some helpful tips to help assist you in finding a qualified and reputable dentist who can perform your root canal treatment.
Reputation Matters
It is often said, "A good reputation is more valuable than money." When searching for dentists who can perform a root canal in Pinecrest, FL, it is important to consult with your network of friends, family, or co-workers for first-hand recommendations. In under just five minutes, the internet can provide local dentists who are skilled in this procedure. Specifically, look for patient reviews and doctor ratings. These ratings and reviews provide great doctor accountability information from real sources. A reputable dentist should also have a website that details their education, training, any additional certifications along with pertinent information about their practice and services provided.
Bedside Manner
It is important to find a dentist who is not only skilled but also takes into account your physical, mental, and emotional needs. You should feel comfortable talking with your dentist so that you can explain symptoms in detail, ask questions about your procedure, and voice any concerns that you may have. The same is true for the office staff as you will schedule follow-up appointments and leave messages with them. It is wise to schedule a consultation with the new dentist prior to the procedure to see if your communication styles are a match.
Welcoming office
Take a look around the office and meet the staff. A warm and welcoming team can help to put any anxiety at ease. Ask questions like, "What is the best time to call?" and "Are there weekend hours?" A team that makes you feel warm and welcome goes a long way! It is equally important to make sure the dental facility is fully-equipped with the most up-to-date technology in order to provide innovative care. The waiting room should feel calming as you wait for your consultation or procedure. A hustle and bustle environment does not ease nerves.
Professional qualifications
When it comes to caring for your teeth and other dental procedures such as a root canal, you will definitely want to inquire about the dentist's education and experience. In fact, not all dentists are able to perform a root canal, as it requires additional training. The amount of times a dentist has performed a treatment matters. While license requirements vary by state, to become a dentist, most states require a degree in dentistry with state board exams. A dentist website or their office should host visible certifications and credentials. During your consultation, you can ask the dentist in person about any additional continued education or their experience with particular procedures.
Know what to expect
Before choosing a dentist to perform a root canal you will want to discuss the treatment in depth. During the initial consultation, the dentist should walk you through the procedure including its length, how the procedure is performed, post-care and required follow-up appointments. When you arrive for your root canal, you should have a really good idea of what to expect.
Emergency hours
Because emergencies are never convenient and can happen after the dentist's office closes, it is important to inquire about emergency care after hours. Unfortunately, tooth pain sometimes comes out of the blue. You just may not be able to wait with a throbbing tooth until normal hours resume or after the weekend.
Convenient location
Find a dentist that is local to you. Dental hygiene should not be delayed as it can result in a less than attractive smile, bad breath, and ultimately infection. Some procedures, like a root canal, require follow-up appointments so you want to make sure your dentist is conveniently located.
Dedicated to your oral health, SEDA Dental in Pinecrest, FL performs the highest level of dental techniques, including root canal therapy. Featuring vast dental experience and expertise, SEDA Dental collaborates with their patients to understand specific goals in a caring and comfortable environment. If you think you may need a root canal due to severe tooth or gum pain, we encourage you to call or schedule a consultation with SEDA Dental today.