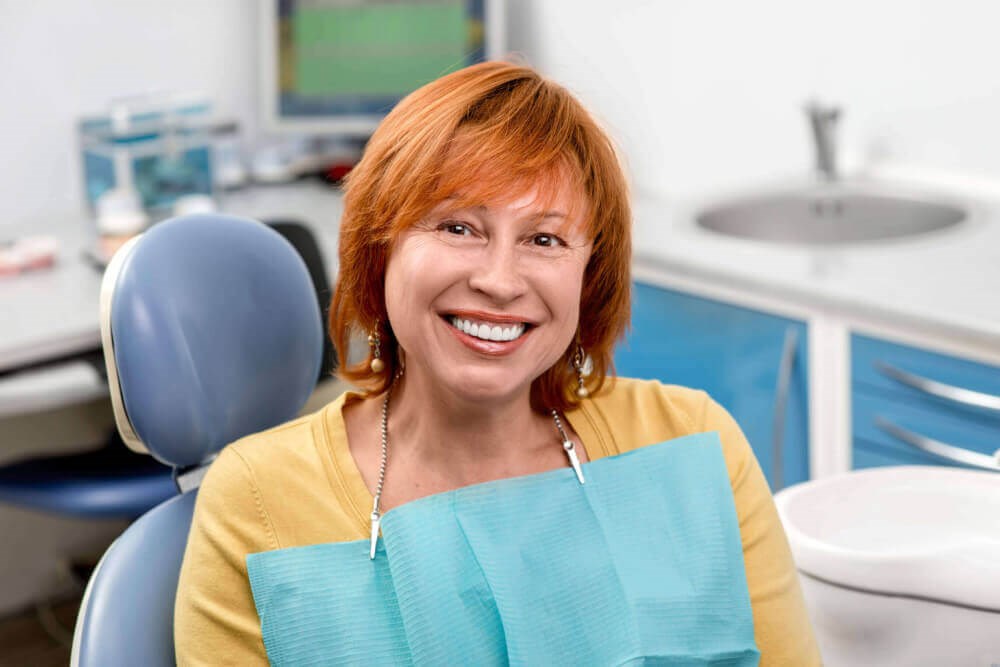 By the age of 50, many adults have at least one missing tooth due to decay, injury, or disease. While some people may not think a missing tooth is a big deal and try to get away with doing nothing about it, this is often a mistake. Aside from being a cosmetic issue, a missing tooth or teeth can affect your overall dental health. A simple task like that we conduct every day like eating can be made difficult due to unevenly distributed force. Missing teeth can lead to other issues such as teeth shifting, various bite problems including underbite, overbite, crossbite, and even atrophy of the gums and jawbone.
Dental bridges are an excellent solution to restore your smile, maintain the shape of your face, and anchor your neighboring teeth to avoid shifting and other dental issues. Dental bridges essentially "bridge" the gap between missing teeth with either crowns or implants. Patients in Pinecrest, FL who have been considering a dental bridge to fill a missing tooth will want to turn to the experienced and expert dentists at SEDA Dental of Pinecrest.
The team at SEDA Dental of Pinecrest provide their patients with the highest level of dental care in their state-of-the-art facility. Featuring a large variety of services, ranging from teeth whitening to the more complex dental implants and bridges, SEDA Dental's number one goal is patient satisfaction. Our office diligently collaborates with each patient to help put their concerns at ease. Read below to find helpful information regarding dental bridges to see if this is the right solution for your missing tooth or teeth.
What is a dental bridge?
A dental bridge is designed to look, feel, and function like your natural teeth. Bridges are typically composed of one to three artificial teeth that are supported by a crown. Patients with more than one missing tooth will use a bridge with two or more crowns on either side of the space. The bridge then closes the area with new artificial teeth which are made from gold, alloys, or natural looking porcelain. Bridges are a highly effective restorative device, but they do require natural teeth around the gap to be physically altered to accommodate the supportive crowns. Depending on the patient's needs, there are several different bridge choices.
Types of bridges explained
SEDA Dental of Pinecrest features four different bridge choices:
Traditional dental bridge
Considered the most popular type of dental bridge, this option is usually made from either porcelain fused to metal or ceramic. This technique utilizes a crown for the tooth or implant that is cemented on either side of the missing tooth, with an artificial tooth to fill the gap.
Cantilever dental bridge
This type of bridge is used when there are adjacent teeth on only one side of the missing tooth or teeth. This technique is not as frequent and not recommended for the back of the mouth due to the extreme force of the bite. This procedure is similar to a traditional bridge, except the artificial tooth is held in place by a dental crown that is cemented to the teeth and then supported by the bridge and surrounding teeth. Candidates for this type of bridge only need one natural tooth next to the missing gap.
Maryland dental bridge
Also called a resin-bonded bridge, this bridge utilizes the two natural connector teeth on either side of the gap. Included in the installment of this bridge is bonding, either metal or porcelain, onto the backs of the teeth.
Implant-supported dental bridge
This type of bridge is considered more study and stable. Dental implants, versus crowns, are used as the bridge's framework. Depending on the number of missing teeth, the surgically implanted tooth holds the bridge in position. The installment of this bridge is lengthier, sometimes taking a few months to complete, as it typically requires two surgeries, one for the implants and one to place the bridge.
Are you a candidate for a dental bridge?
Most patients in Pinecrest, FL who are missing between one and three consecutive teeth are good candidates for a dental bridge. During your consultation with a dentist at SEDA Dental of Pinecrest, your medical and oral history will be reviewed for suitability. It is essential to be in good general health and free from gum disease before a dental bridge can be placed. Patients should also have teeth that are strong and healthy to support the new crown(s) on either side of the bridge. Implant-supported bridges are good options for patients who have good jawbone density, or they may need to undergo implant surgery after a bone grafting procedure.
Patients in Pinecrest, FL who are missing either one tooth or several, have different replacement options, including a dental bridge. While there are many various factors to discuss, including cost and time, our dentist will guide you in making the best choice for your needs. SEDA Dental of Pinecrest is dedicated to your oral health. Filling the gap from missing teeth can significantly impact your quality of life, appearance, and oral health while protecting your existing teeth. To learn more about dental bridges, you are encouraged you to call or schedule a consultation with SEDA Dental of Pinecrest today.