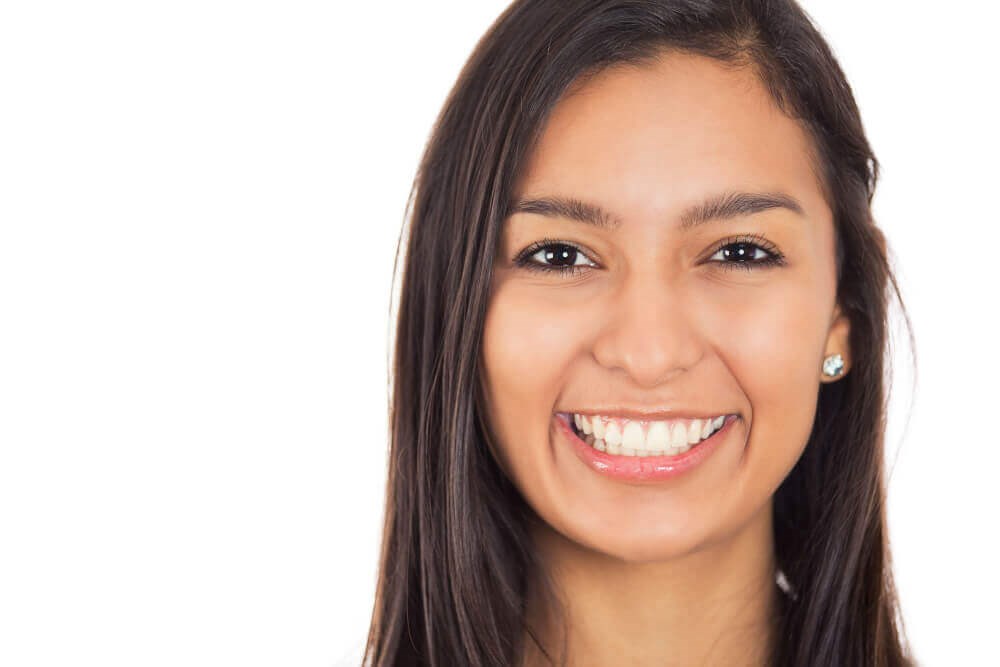 There have been a lot of advancements in orthodontics to help adolescents and adults get straighter, more aligned teeth. For decades, metal braces were the only option available. Then came the arrival of clear ceramic braces which were less noticeable than metal braces and provided a more cosmetic and aesthetic appeal. Eventually, clear, removable aligners were introduced which have completely changed the way people align their teeth.
The experienced team of dentists at SEDA Dental of Pinecrest offer the latest treatments in orthodontic care, including clear aligners to straighten the teeth of adolescents, men, and women in Pinecrest, FL. While many patients are familiar with the Invisalign brand of aligners, SEDA Dental of Pinecrest offers an additional alternative, ClearCorrect. Just like with Invisalign, custom-made ClearCorrect aligners feel comfortable and also allow the freedom to eat whatever you want and continue a normal oral hygiene routine.
Read below for six facts about ClearCorrect aligners and how the dentists at SEDA Dental of Pinecrest can help you dramatically improve the alignment of your teeth as well as your bite.
ClearCorrect invisible braces are discreet
One of the most common complaints about braces is that everyone can see you have them. A mouthful of metal is not exactly discreet. Many people who wear metal braces opt for closed-mouth smiles in pictures and are very self-conscious when they eat. However, with ClearCorrect aligners, no one will be able to tell you're wearing braces. They offer enhanced clarity, meaning that they are virtually invisible. ClearCorrect aligners are also resistant to clouding from wear, so others will barely know you are wearing them when talking, smiling, or laughing. You can continue to flash a dazzling smile and eat whatever you'd like while at the same time, getting your misaligned teeth fixed.
Eat what you want with ClearCorrect aligners
Traditional orthodontics such as metal or ceramic braces can make it difficult to eat certain foods. Many people in Pinecrest, FL find it challenging to eat a variety of foods without them getting stuck in their braces. In fact, some people who wear traditional metal or ceramic braces may refuse to eat in public or don't eat appropriate nutrient-rich foods to prevent food debris from getting trapped in their braces. With ClearCorrect, you simply remove your aligners at mealtimes, leaving you free to eat the foods you usually would avoid with traditional braces.
No oral hygiene restrictions with ClearConnect
For men and women in Pinecrest, FL who wore traditional braces, you know that trying to brush and floss your teeth was challenging at times. You had to have specific tools to get between the wires and remove food particles. Even with those items, there was always a good chance you may not have removed everything, which could lead to tooth decay and cavities. With ClearConnect, you can remove your aligners to brush and floss your teeth just as you normally would and then put your aligners right back in once finished.
How ClearCorrect aligners work
If the dentists at SEDA Dental of Pinecrest determine that ClearCorrect aligners are a good choice for you, they will then take digital x-rays taken of your teeth and jaw. After that, dental impressions are made of your teeth which are used to create your custom ClearCorrect aligners. Once your aligners are created, it's time for a fitting. After approximately two weeks of wearing your first set of aligners, you will come back to the office of SEDA Dental of Pinecrest for a follow-up. During this appointment, your progress will be checked and you'll receive a new set of aligners to address the change in your teeth and bite from your first set. You will continue to come back to our office for follow-ups and new aligners as your teeth continue to move into their desired position. Depending on the alignment of your teeth and the amount of correction needed, your prescribed orthodontic care will typically last for about eight phases of treatment.
Determining the length of your ClearCorrect treatment
One of the more frustrating aspects of wearing braces is not knowing how long you'll have to wear them. On average, traditional braces are worn for 1-3 years. ClearCorrect aligners, on the other hand, are typically worn from 1-2 years, depending on your specific orthodontic needs. At your initial consultation, the professional team at SEDA Dental of Pinecrest will address your dental issues such as teeth that are out of alignment, crooked, crowded, or if you have a bad bite. ClearCorrect is especially effective if you have a severe overbite, rotated teeth, or excessive gapping. The dentists at SEDA Dental of Pinecrest can give you an estimate of how long your treatment will last based on what they observe during the exam.
What happens after the ClearCorrect treatment is finished
Once treatment is finished, the dentists at SEDA Dental of Pinecrest may suggest that you wear a retainer to keep your teeth from moving back to their original position. It's also important to schedule annual dental exams at our office so our dentists can continue to monitor your bite, alignment, and overall oral health.
It could not be more simple to get straighter teeth with ClearCorrect aligners. You wear your aligners for 22 hours a day, 7 days a week. You remove them to eat and while you are conducting your regular daily oral hygiene habits of brushing and flossing. That's it!
Many patients in Pinecrest, FL choose ClearCorrect aligners over Invisalign because they are made in the United States and are typically less expensive. The professional staff at SEDA Dental of Pinecrest will discuss the different orthodontic options available and answer your questions to determine if ClearCorrect is the best alignment method for you. If you are ready for straighter teeth, a more comfortable bite, and an attractive smile, contact the office of SEDA Dental of Pinecrest for an orthodontic consultation to discuss ClearCorrect aligners.